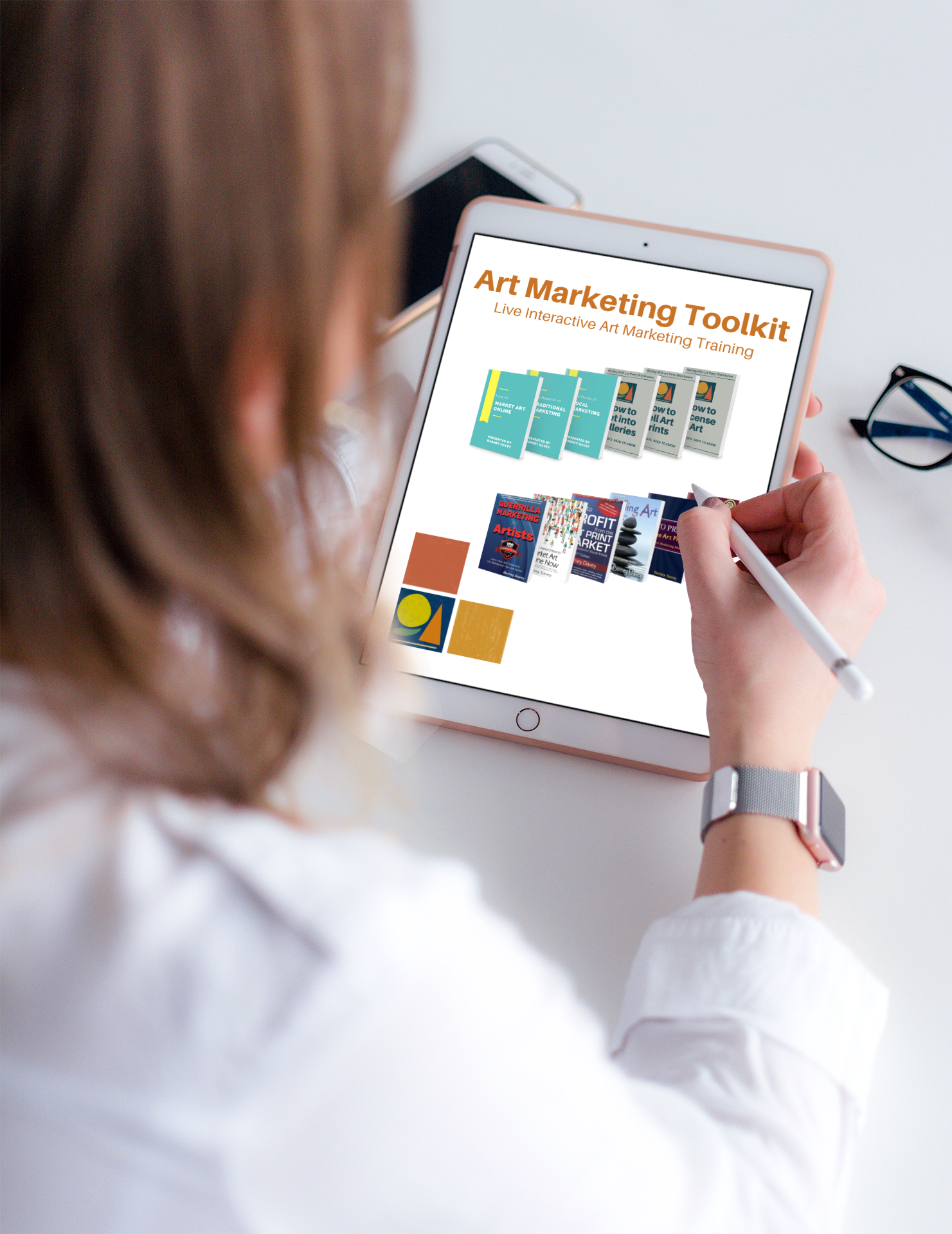 Specially Created for Artists, Photographers and Creatives
Learn how to market your art efficiently with live interactive training. You'll find the Art Marketing Toolkit training relevant and straightforward. Artists learn one art marketing application at a time. That's the best way to apply the knowledge and reap benefits from it right away.
You'll work with directly with me, Barney Davey, on chapters from my art marketing books, lessons from the Art Marketing Mastery Workshop, and topics from the Art Marketing News blog.
The best and fastest way to turn the learning into more business is to focus on one thing at a time in a collaborative environment.
As a member, you can expect a place to learn, belong, and grow. 
HELPFUL SUPPORTIVE, AND ENCOURAGING ENVIRONMENT!
From the Creator of the Art Marketing Toolkit
Here's a brief video with details and insights about the toolkit and how you'll work with the interactive online course.
What's In It For You?
Sure, everyone wants to make sales on some level because they help financially and validate creativity. But many artists make art with higher purposes. For example, they want to get into a:
        School

        Gallery

        Show

        Museum
It's okay to want a successful career based on selling your art. There are no poor choices.
Define what you want and go for it. The skills you learn here will help you reach your goals no matter what they are.
Competent skills lead to confidence, which is a very attractive quality. To speak plainly with truth, confidence is a turn on to buyers and influencers.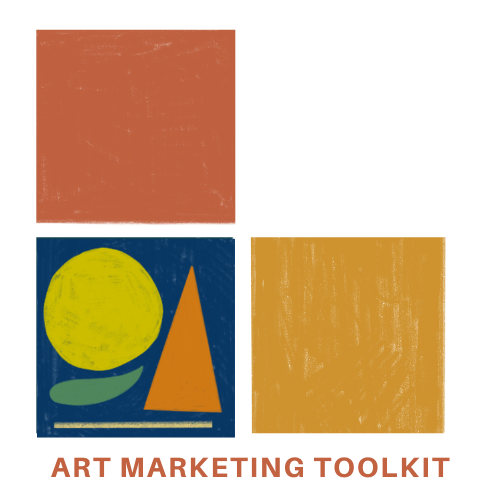 Each week, we'll have a live interactive session to discuss the assigned chapter for the session. We'll create a short to-do from what we learned.
We will record and archive the sessions on this site. The to-do lists, checklists, or other docs will be downloadable. You'll be in a fun, supportive environment and make steady progress every week.
The live sessions will be Friday at 11 AM Mountain Standard Time. The first session will take place on Friday, October 16. We'll roll on weekly from there that date. The live stream sessions will either be done via Zoom or WebinarJam. I will conduct some trial sessions between now and the start date. That way, I can figure out which of those will work best for us.
We'll start with the books you see below and go from there.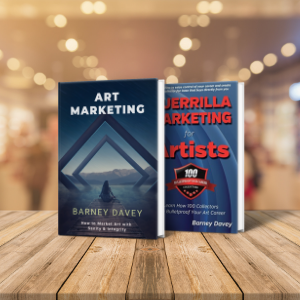 Art Marketing
Join in as we revise and rebrand Guerrilla Marketing for Artists. We will use the book's content to explore the more than dozen ways there are to make contact and stay in touch with art buyers. You'll get tools to help make the best decisions for your art business. The practical advice and know-how you gain will help you for the rest of you career.
The Zen of Selling Art
Selling is a learned skill. Knowledge and practice lead you to success. It's not just learning techniques. Attitude and preparedness create confidence. Sometimes it's knowing what to say or ask. Buyers need help and when you are there for them, you make sales.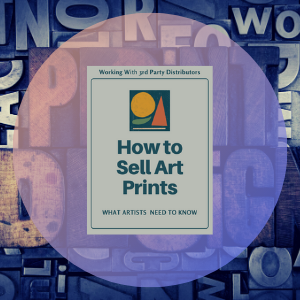 How to Sell Art Prints
Adding art prints to your line gets you new price points and buyers. You get paid multiple times from the same original. Success in the print market can be a nice side hustle or a million-dollar business with branding, licensing, and all kinds of profitable opportunities.
Build Skills that Build Confidence
The goal is for you to come away with confidence in your marketing skills and in knowing the different ways you have to get your work to market. You'll understand how to prioritize your marketing plan and how to put it into action.
I believe the best way to help you is to give you the information and show you via Zoom sessions how to use the tools and knowledge. With your earnest participation, we cannot fail.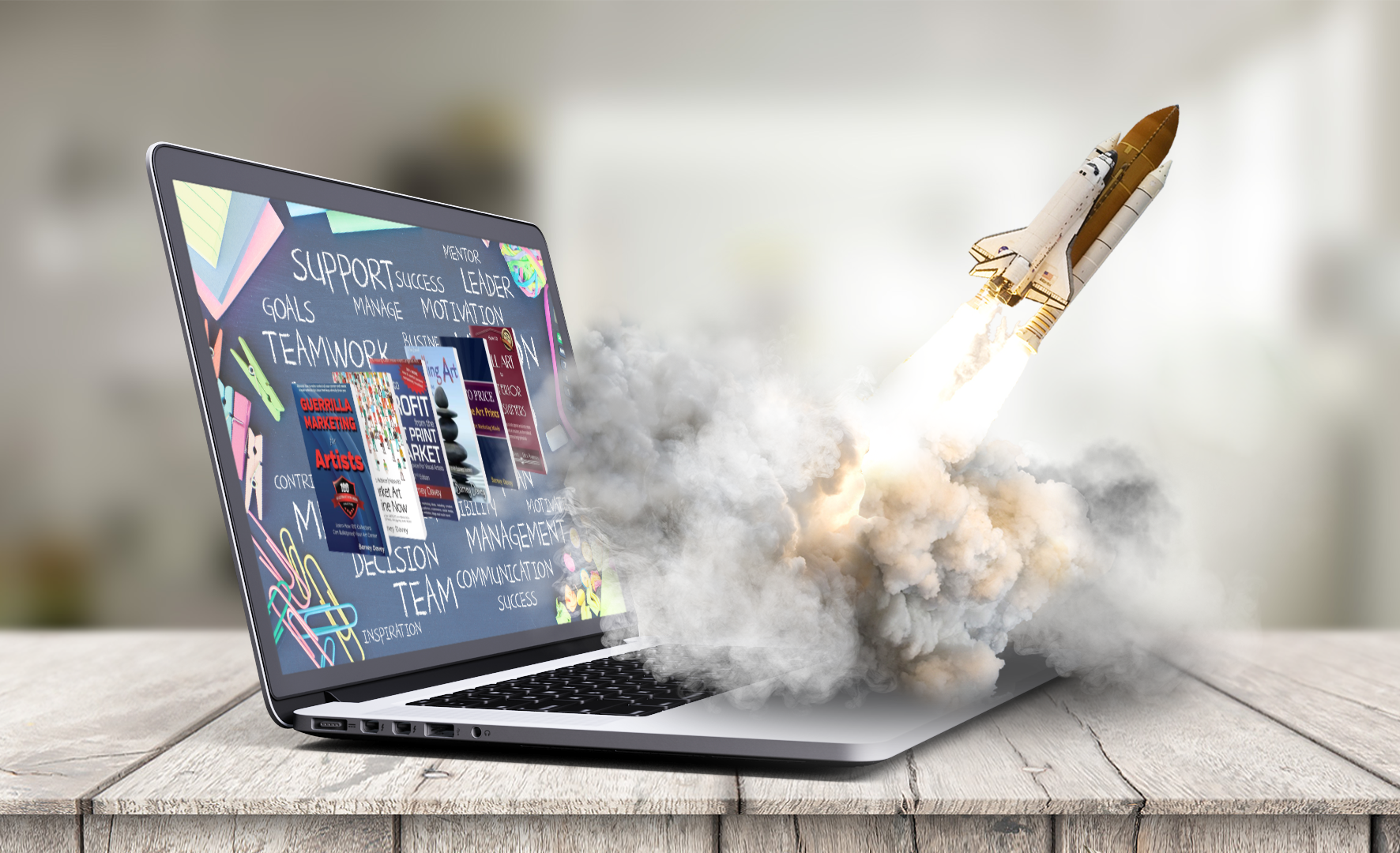 Here's the best part…
Starting in October, the members and I will be going through the Guerrilla Marketing for Artists book chapter-by-chapter. We'll meet via Zoom so everyone can participate. Then we will discuss the current chapter to discern the most valuable information from it. We'll close the session by creating a short to-do list for participants to work on before the next weekly meeting.
Instead of reading dry material and putting the book down only to forget half of what we read, you'll be involved in a weekly interactive discussion on how to use the ideas from the book in your art business. My notes will help me revise the book. When it is complete, all members will get a copy in the ebook format.
You'll also have access to:
Recordings of the live sessions
Copies of individual chapters of the current Guerrilla Marketing for Artists book
Digital copy of the soon-to-be-published Art Marketing: How to Market Art with Sanity & Integrity book
Forms, checklists, outlines, and all relevant documents created during the process
Bonus courses
Marketing Extras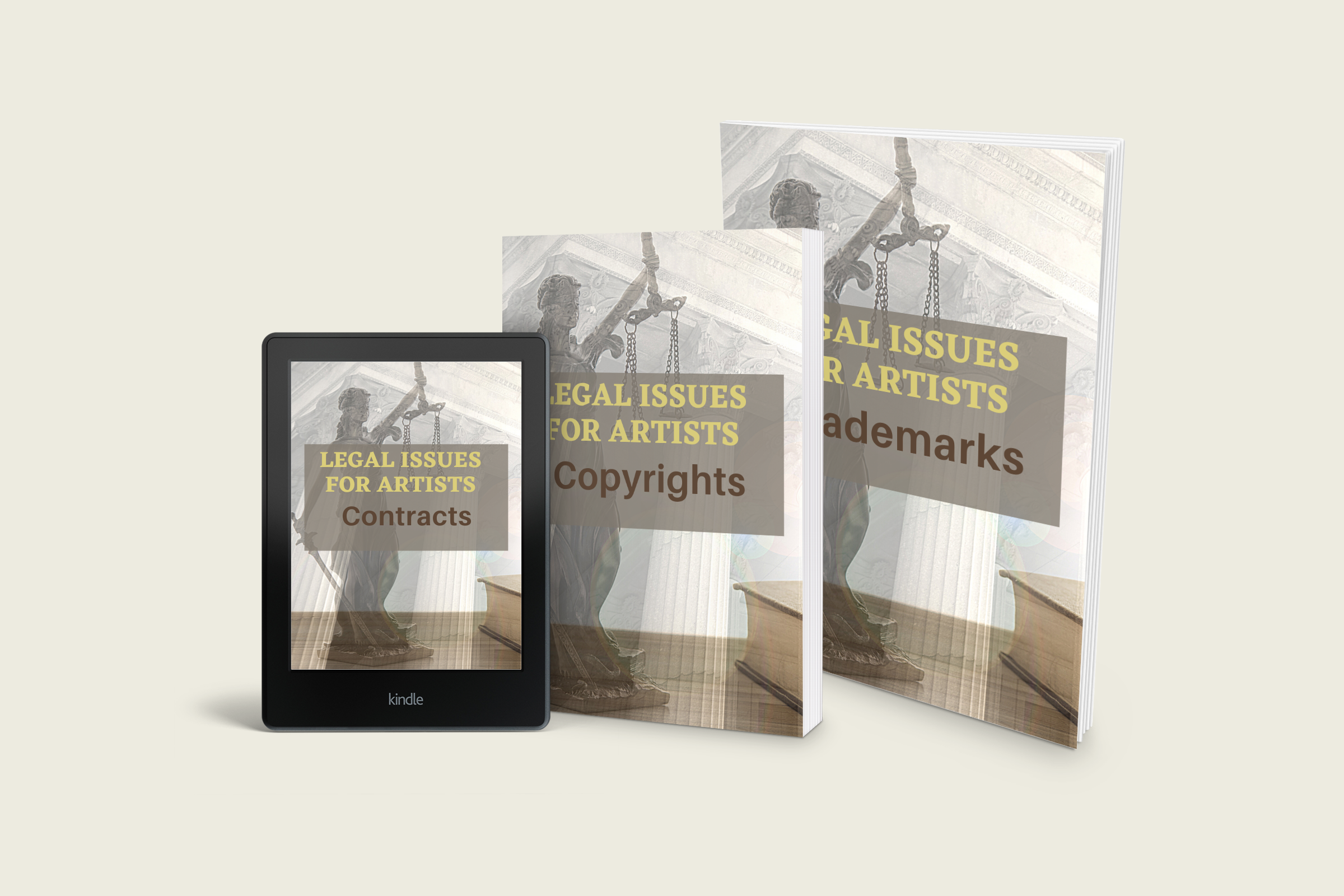 Bonus Mini-Course #1
Legal Issues for Artists
As a small business owner, you need to manage the legal aspects of your company efficiently. You will avoid many future headaches and problems by addressing legal issues in advance, or when required. It is critical to make informed decisions on how you set up your business from a legal and professional perspective.
While this information is useful in getting through the legal jungle, it does not replace the need for professional legal advice.
$27 Value - free with your membership.
Bonus Mini-Course #2
The Artist Bio & the Artist Statement
As a bonus for joining, you get this course via email:
The Artist Bio & the Artist Statement
The Difference between an Artist Statement and Artist Bio Start 

Writing Is a Learned Skill — Making Improvements Is Easier Than You Imagine. 

Resources for Artist Statements & Artist Bio Help
The information comes in three consecutive emails.
It's a perfect primer and refresher to help you polish your copy.
$27 Value - free with your membership.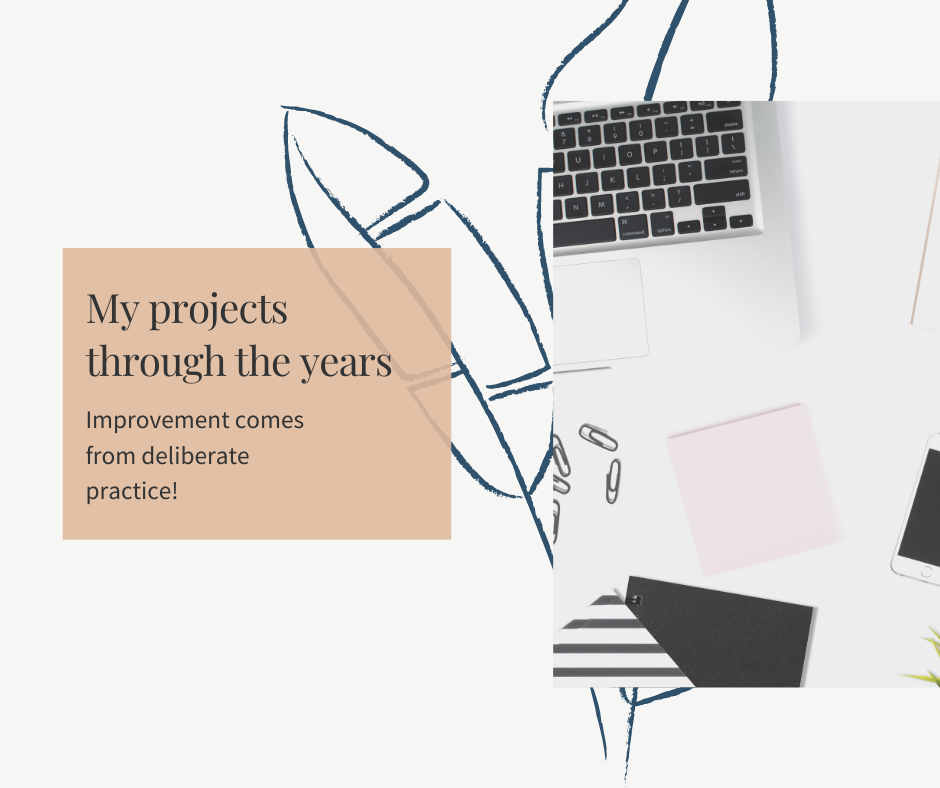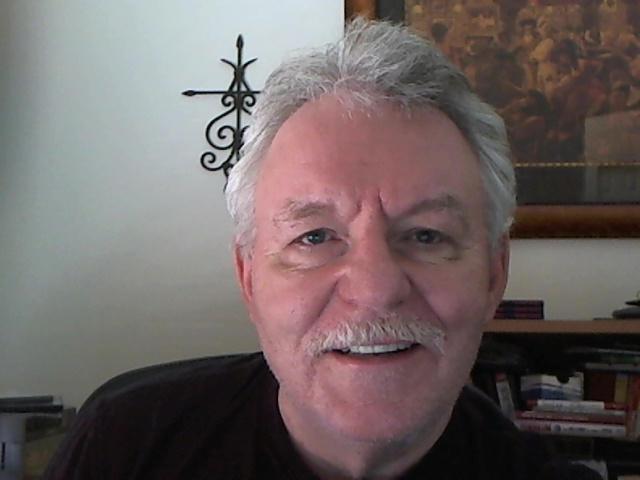 About the Course Creator
Hi! I'm Barney Davey. If you are an artist, photographer, or work as an entrepreneur in a creative field, I'm here to help you create a prosperous career. Over the past 30 years, I have helped thousands of artists who have sought my advice for new ways to boost their careers. They trust my books, blog posts, workshops, online training, and consulting to help them become successful art marketers. Read a more extensive bio here.
Bestseller Art Marketing Books by Barney Davey
Guarantee
Members have the option to cancel at anytime. You are guaranteed this is a monthly recurring fee that is not a contract. You can send a request to the support desk at: [email protected] to request to cancel.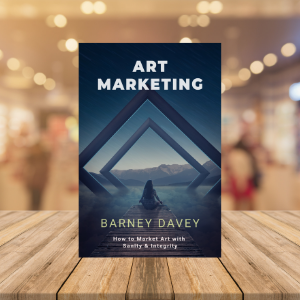 Art Marketing
How to Market Art with Simplicity, Sanity & Integrity
We'll use this soon-to-be-published book as a guide to launch our live, online interactive training. Here are the chapters we'll use:
The Role of Art Marketing
Building Goals on Your Dreams & Vision
Sizing Up & Using Available Resources
What Kind of Art Sells Best
Personal Branding
Local Marketing
Making Connections
Traditional Marketing
Marketing Art Online 
Planning for Success on Your Terms