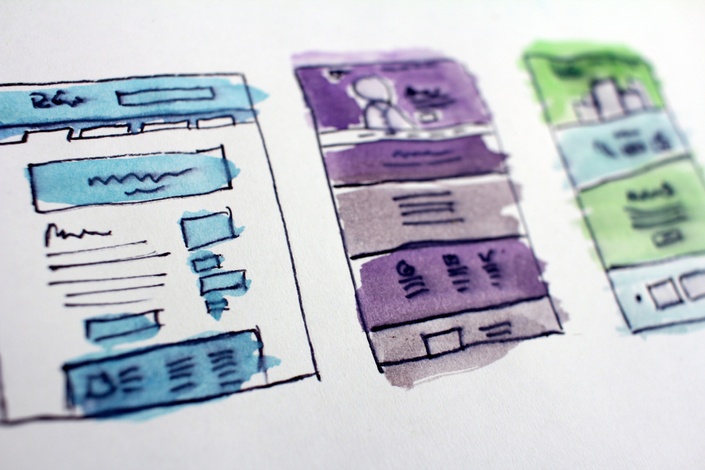 Email Marketing for Artists
Email marketing is the most powerful tool you have to engage your collectors and sell more art
EMAIL MARKETING FOR ARTISTS
Is your email list growing? Do you get full use of your current email service provider (ESP)? Does your ESP provide marketing automation options, and are you using them? Do you have a content creation and planning strategy?
If questions like the above concern you… don't feel alone. It's okay. Everyone struggles at first and sometimes longer. Regardless, now's the time to make change happen.
The way to go from here to success with your email marketing is to absorb the most useful information about it you can find. Then craft a plan and start working. That's what this email marketing course does for you.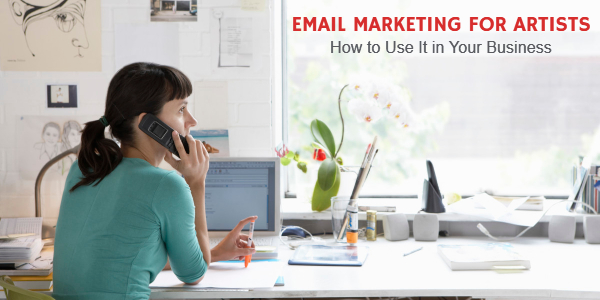 Make it your goal to learn and get going! Always remember, action bests perfection. Email marketing isn't optional. It's your future and your ticket to success in selling more art and taking ownership of how your work gets to market.
You will find a motherlode of useful information in this course. That's because it is a super important topic. What you learn here will serve you in your career for decades to come. The more time you spend learning and mastering email marketing, the more you will have the ability to control your career and drive the highest profitability for it.
Email marketing because:
Build relationships with targeted patrons, buyers, and prospects.
You own the channel. Your list is your property. It has value. No one can take it from you, or come between you and your subscriber.
Private channel. Unlike social media where your messages are surrounded by compelling distractions, your email has no competition for the reader's attention.
High ROI. Your return on investment in email marketing will give the best, most profitable results of all your marketing channels.
Email Marketing Is King!
In this course, you learn all you need to know to own your list, your relationships, and the exclusive privilege to market to your contacts.
When You Get on the Right Path and Take the Right Actions with Email Marketing You Will:
Sell All the Art You Make
Enjoy the Feeling of Confidence in Your Career
Stop Relying on Others for Your Sales and Success
Own Your Career Outcome and Your Distribution
Building an Email List Is a High Purpose that Delivers the Greatest Value
I won't b.s. you and say you can flip a switch and make building a viable list of happy buyers overnight. It's a process. But, it is the most worthy and valuable thing you can do for your career overall. You go about methodically adding one buyer and prospect at a time. The cumulative effect is you get stronger and more in control of your business each time you bring a new one into your personal circle of influence.
Set List Building As Job #1
Make it your mission to start adding potential buyers to your list.
Determine to stay in frequent communication with those on it.
Segment your list so you talk to people in a way that matches where they are in their customer journey with you.
Communicate with established buyers, new buyers and prospective buyers differently is how you keep them interested and make them feel valued and understood.
You will learn how to do these thing and use affordable marketing automation tools in the workshop.
That's it. Focus on doing these things. Make them the heart of your powerful, intentional, and effective marketing strategy. You'll want to keep using third parties, such as galleries, publishers, online sites and so on, for as long as you need. But, it's invigorating to know every new prospective patron you add to your list, and every new sale you make to one of them puts you one step closer to becoming self-reliant and independent. It's the process of efficiently moving away from the third-party selling systems that hold back art careers.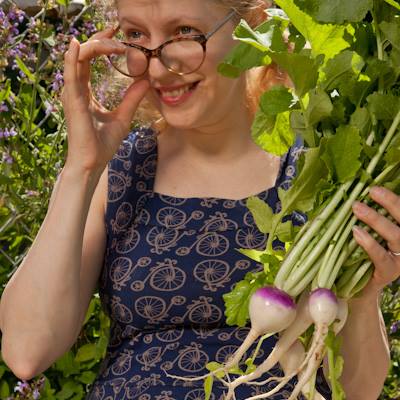 "Hey Barney Davey, I wanted to share with you that I just made my highest priced direct sale ever to an art collector by applying all I have learned from your teachings. It was six months in the making from first meeting this art collector to this big purchase for his collection. Thank you for helping me learn how to profitably represent myself as an artist!! This is amazing!
I signed up for your class when I had been showing my work for years with few sales and I did not know what to do. I knew I needed a new approach. I had been struggling for years to figure out how to sell my art. Now I know how to find the right potential customers and how to cultivate the relationships. It is not enough income to quit my teaching job but I feel that I can develop my ability to sell my work further over time. THANK YOU!"
- Ivana George, Fine Artist and Art Teacher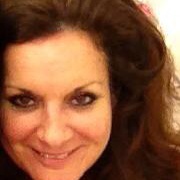 "Thank you Barney! I truly believe that when you open your soul to your passion the universe opens all its doors for you. That is what I find this course is doing. It's bringing forth all this positive energy thanks to you and how you are going about doing this. I'm so Grateful! I just had this incredible offer from someone where I would be using my art and interior design skills. And I know I have you to thank for that!"
- Cindy McLean, Fine Artist, Living & Working in Japan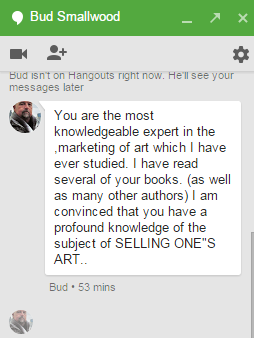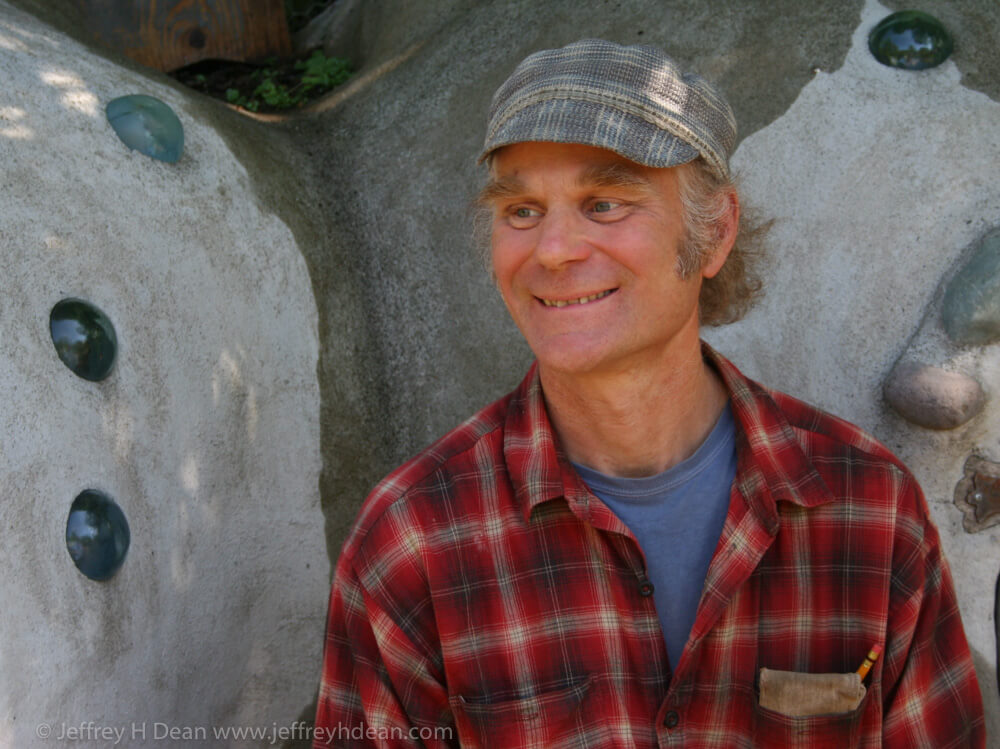 Barney Davey's Art Marketing Mastery course offers a wealth of practical, down to earth, no-nonsense knowledge about the nuts and bolts of marketing your art. This course can serve as the missing link between you, the schooled or self taught artist, and the elusive world of making a good living from your work.
Barney has organized the material in easy to navigate modules that make it easy to find and review the sessions as needed. The private Facebook group gives you a chance to get personal and up to date feedback and ideas from both Barney and the many artists who are taking his course.
There is so much to learn, absorb and implement and in the end our success depends on our own energy and enthusiasm along with the specific and repeated actions we choose to take.
While making a good living as an artist may mean embarking upon a road less travelled, Barney's course can equip you with a well marked map backed up with excellent roadside assistance. ~ Jeffrey Dean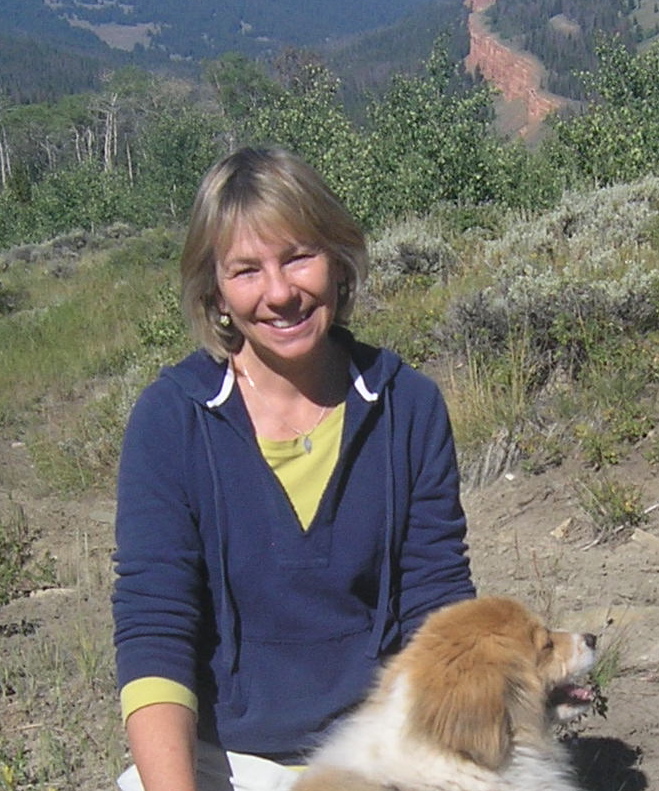 What Your Fellow Artists Say
Though I have been a practicing professional artist all of my life, I have the most pleasurable opportunity now to apply all of my efforts to being a full-time artist.
Though I have dealt with galleries, newspaper reporters, graphic design, and many necessary marketing endeavors for the past several decades on my own, I still recognized that Barney Davey's "Art Marketing Mastery Course" would add very important skills and knowledge to my repertoire.
The course has exceeded my expectations - it was (and continues to be) money well spent. The fact that one can revisit the topics, again and again, is very helpful, and the Facebook group is a wonderful ongoing helpful resource as well. ~ Kay Stratman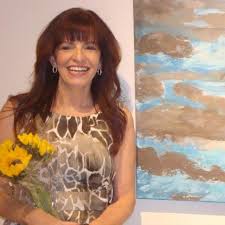 I came across Barney Davey in my countless hours of online research. I followed him for many months, listening to his videos and reading his books. I finally felt like I wasn't in this journey alone. There was someone who is so willing to share what he knows, something that could not be done unless you have decades of expertise in the art field. I decided it was time I became serious about my intention, and invested in Barney's Art Marketing Mastery Workshop.

I am still amazed at the abundance of relevant information, as if he tailored the program just for me. The videos and notes are clear and concise. Barney is very giving of himself, and I look forward to the weekly e-mails chock filled with more great stuff.
Whenever I feel overwhelmed, Barney Davey is my go-to resource to focus and take things one step at a time. For anyone who is serious about learning how to make money with their art, you need to look no further than Barney Davey's Art Marketing Mastery. I assure you, it will be just what you need. ~ Debbie Viola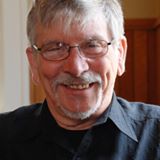 As an artist and a businessman, I found that investing in Barney Davey's course one on one training was the wisest and most profitable business and personal decision I made in my career. ~ H B Barry Strasbourg-Thompson BFA.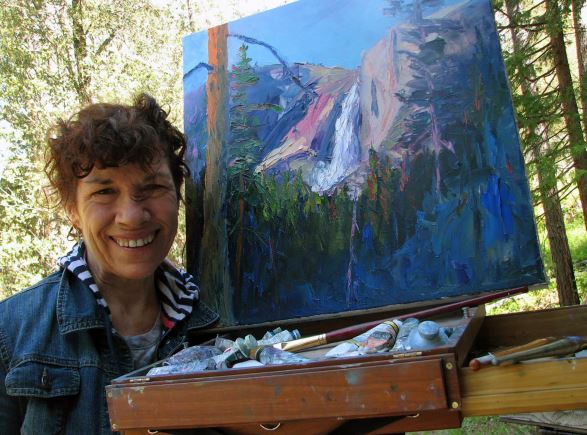 Barney Davey is from the old school in that there are no shortcuts. Following your dreams takes plain old fashioned hard work! I am in his Art Marketing Mastery Workshop. I wish I had had access to this when I was in art school during the era of conceptual art. I sure was a square peg in a round hole. There was a strong push toward anything goes, a painter doing landscape was not cool! Nobody ever talked about marketing, or how to make a living as an artist.
Drawing on many years of experience in the marketing and art business, since 1988 Barney's books, blogs, workshops, art marketing consulting, podcasts and more, have helped artists. In his Art Marketing Mastery Workshop Barney keeps it interesting by interspersing pertinent quotes, referencing helpful books, articles and internet resource.

Barney stays available on our Art Marketing Mastery Facebook page set up for the group, to comment and answer the prodigious questions posed by workshop members. It is an interactive group, with members also answering questions and making comments. I think it is a very supportive and valuable part of the course. Barney has put into this workshop his many years of experience in the Art Business, and honed out the best parts for participants, without breaking the bank.
If you are an artist who finds the making a living part of being an artist difficult, sometimes overwhelming, if not downright depressing, this course can help you. It is helping me. It lays out methods you can follow at your pace, and revisit as often as you like.

Besides the many individual sessions Barney has added relevant resources and ebooks to access as part of his program. He also adds extra things that can be accessed by group members that are always very helpful. Last but not least, Barney is very down to earth and approachable. I think I wasted a lot of time (25 or 30 years) wheel spinning and avoiding this very crucial part of a successful art career. Sign up! You'll be glad you did! - Kay Stratman
Your Instructor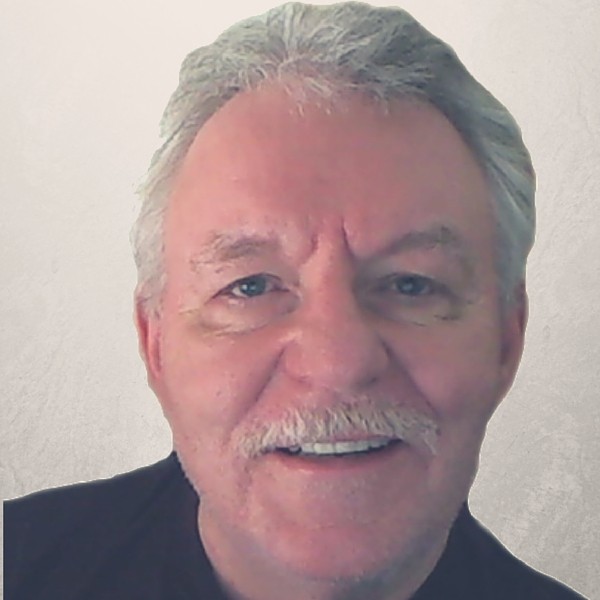 Hi,I'm Barney Davey. If you are an artist, photographer, or work as an entrepreneur creative field, I can serve your efforts to create a prosperous career.
I launched a marketing and advertising business in my 20s and sold it to take a position as a senior account executive at a top trade magazine publishing and trade show exhibition company.
We served a variety of small business markets, including:
Artists, Galleries, Publishers & Picture Framing Retailers
Property & Casualty Insurance Agents
Life & Health Insurance Agents
Private Club Management & Operations
Hospitality & Travel
Interior Design & Decorative Accessories
The exposure into how small businesses succeeded in such a wide range of industries was a fantastic learning experience. I use the wisdom and insights I gained to help artists and other small business entrepreneurs create profitable marketing systems.
Since 1988, thousands of artists have sought my advice for new ways to boost their careers. They trust my books, blog posts, workshops, online training, and consulting to help them get ahead.
Get 30 years of experience.
I began advising artists in 1988 when I joined Decor magazine and the Decor Expo trade shows as a marketing executive. The shows and magazine were most influential in the retail art business in their time.
Before its demise due to the internet, for 135 years, Decor was in the business of helping artists, galleries, and picture framers. At its peak, the Decor Expo Atlanta Show was ranked in the top 100 among more than 10,000 annual tradeshows produced in the U.S.
As a result of my attendance at more than 200 art tradeshows, I got to know many of the industry's most successful artists. Traveling to shows gave me a unique chance to observe their best marketing practices.
Experience pays off for my artist followers and me.
Now, I share my insights and experiences with thousands of artists. They use my knowledge and marketing savvy to find collectors, sell more art and operate a profitable business.
I am the author of six bestselling books on the business of art:
Straight Advice: How to Market Art Online
Guerrilla Marketing for Artists: How 100 Collectors Can Bulletproof Your Career
How to Sell Art to Interior Designers
The Zen of Selling Art
How to Profit from the Art Print Market
How to Price Digital Fine Art Prints


Five books in top ten shows my books' impact and staying power.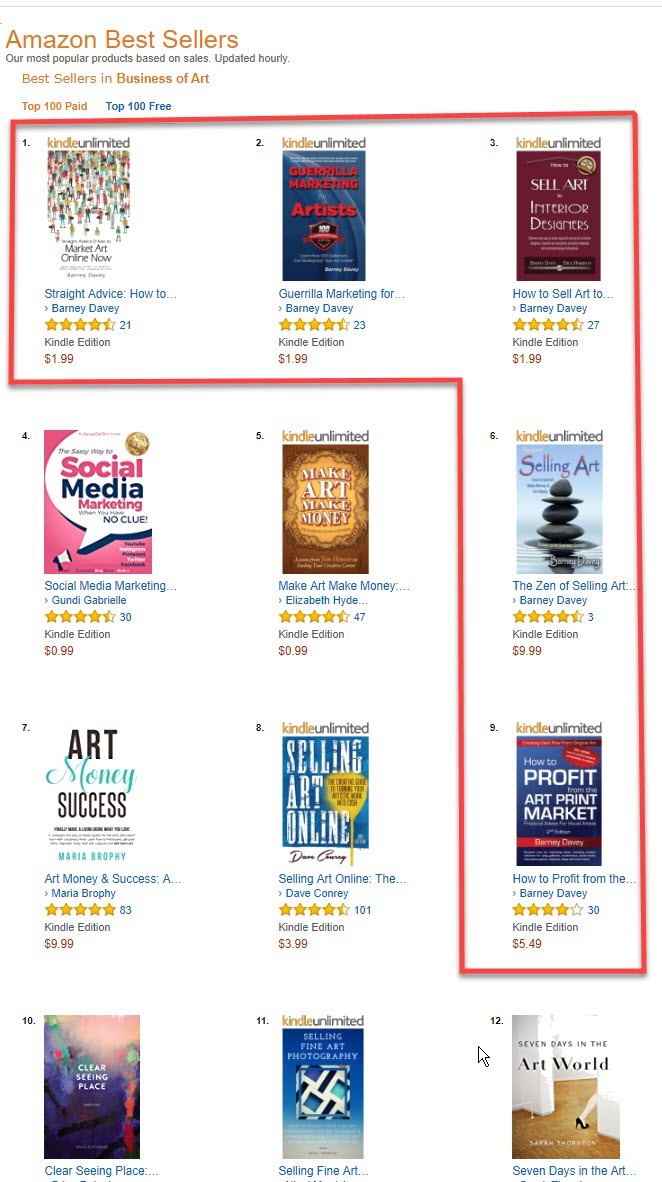 These books have an ongoing impact in the marketplace. Here is a screenshot from the Amazon Kindle "Business of Art" best sellers list. It shows five of my books listed in the top 10 all at the same time.
That is an extremely rare feat I'm proud to share with you. I trust seeing these results gives you confidence in my information. Since several of the books are years old, I believe it demonstrates the evergreen quality of the practical advice I provide for artists.
My articles have been published in The Artist's Magazine, Art World News, Art Business News, Professional Artist, Bottom Line Personal, and Picture Framing Magazine. My How to Profit from the Art Print Market book was featured in the North Light Book Club. It is the book club for F+W Media, the parent company of The Artist's Magazine.

---
I have been featured in, written for or worked with these industry leading media companies, and more.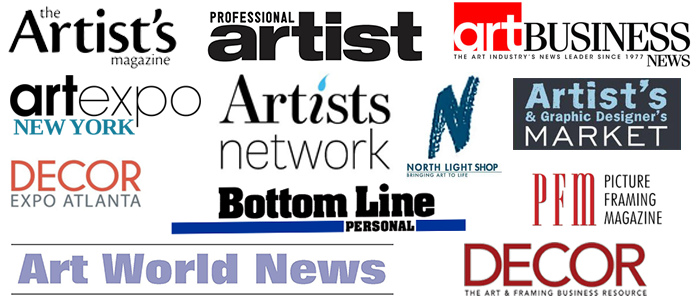 Artists Hone Their Art Marketing Skills with My Help.

Besides my books and blog, I have produced and delivered hundreds of live workshops and online webinars for artists on art marketing.
You can get a clear idea of the marketing insights and industry knowledge I share by visiting my Art Marketing News blog. You'll find more than 600 art business and marketing posts. Among art business blogs, it is ranked #1 by Art Business News.
I was honored to be interviewed by Bottom Line Personal. With a a 750,000 circulation it is one of the largest peronal finance and lifestyle publications on the planet.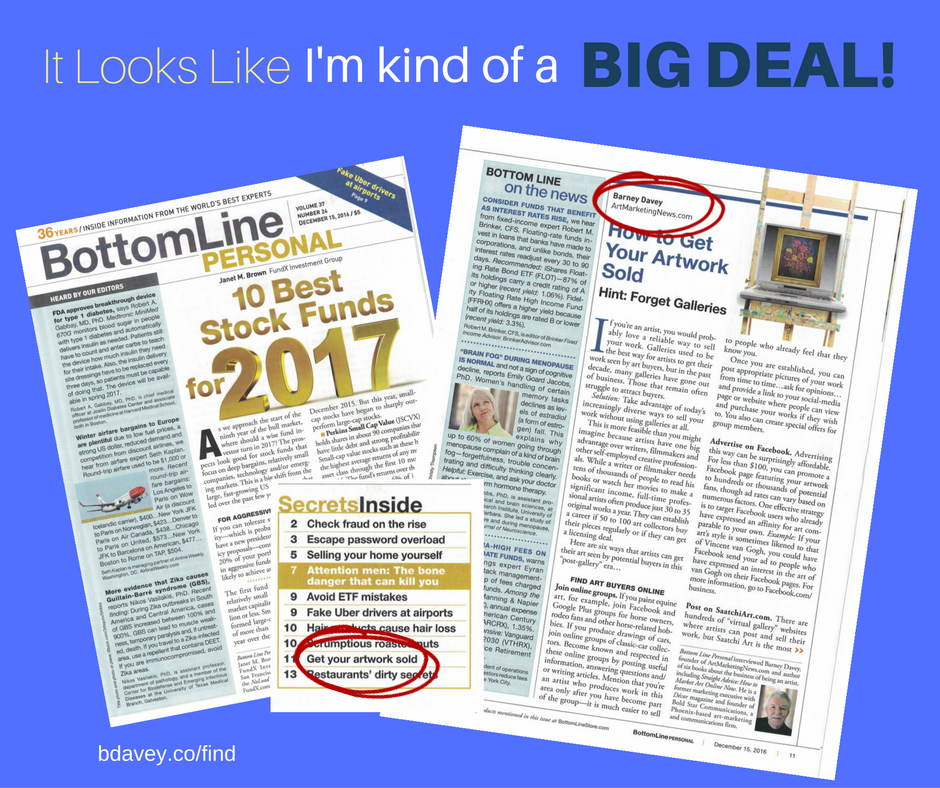 I'm telling you these things because I want you to have confidence and enthusiasm that my advice can help steer you to a better career. I've devoted most of my business activities and all my passion towards helping artists for nearly 30 years.
I know the work I'm doing to help artists now is the best I've done. It's a happy marriage of passion, productivity, and purpose. My plans to offer more courses and relevant information for artists are just getting started and getting better all the time.
Frequently Asked Questions
When does the course start and finish?
The course starts now. You have lifetime access to the content. Go through the course to learn and implement all you can. Come back anytime for a refresher.
How long do I have access to the course?
After enrolling, you have unlimited access to this course for as long as maintain membership. See the question above for more details.
What if I am unhappy with the course?
We would never want you to be unhappy! If you are unsatisfied with your purchase, contact us in the first 30 days and we will give you a full refund. After 30 days, you own the course content with lifetime access.