Lead Magnet Ideas, aka Opt-in Offer, for Artists
Lead Magnet Ideas for Artists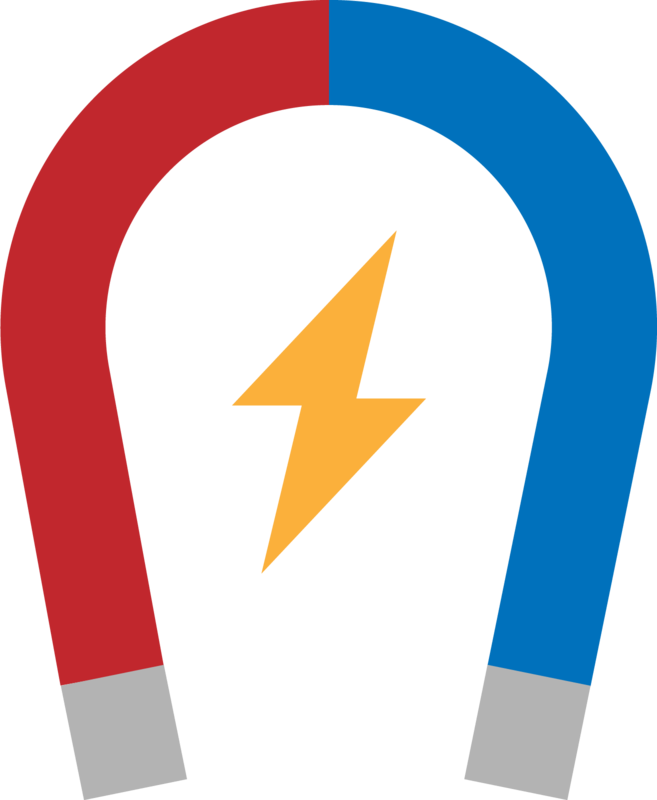 A lead magnet is also known as an opt-in offer used to entice interested parties to subscribe to your list. It is an ethical bribe you use to build your list. The best lead magnets appeal to your prospects interests and relate to you and your art. You want it to fix a problem, or scratch an itch. The closer it aligns with you and your art, the better your results.
Suggestions:
7-day Email-course on:
how art is made
history of an art movement that inspires your work
answering a question, "What is the lost wax method? Or, "What is egg tempera and why is it unique?"
how to find exotic locations for (photo shoots, Plen Air painting, and so on.)
anything you know about that in some ways informs your art. If you have a wine art theme going, give a digital tour of something where you can show passion, enthusiasm, and knowledge.
Convertkit offers a free ebook, The Complete Guide to Email Marketing. It has an excellent section on creating email courses to use as lead magnets. I recommend reading the entire book as it it loaded with useful ideas.
Creating email courses is hard and that's good. It means you will have less competition. Anything you can do to stand out when creating your lead magnet is helpful.
Digital High-res Image
Keep the file size small to discourage large prints being made. Suggest printing the image and sending to you with a Self-addressed and Stamped Envelope for return. You will sign and send back to your fan. Your reply includes an exclusive special discount for a more substantial framed print of the image.
Your images will get spread into the wild. It happens. Why not get in front of it and make it happen by sharing with your fans. You have more art in inventory and new stuff coming all the time. Use your art as content to help you get known. Get strategic about how to spread your content to the right people.
We all learn about new music because we hear it free first. It takes some time to develop a taste before we buy. Why should this be any different for art? Get your work out there.
Note Cards
Sending physical goods involves expense. You can write it off to the cost of acquiring customers if you are making the offer to a targeted audience. I would not offer physical products to a cold audience. This is where marketing automation comes in. It allows you to segment your audience and send specific messages to them.
The Tripwire Step
A Tripwire is the next step in the Customer Journey beyond getting permission to send email as managed by offering a lead magnet. This is where you provide a valuable product or service at a meager, hard-to-resist price. Authors selling books for the cost of the postage is a perfect example. Do a large enough print run to get the economics in order and send note cards for the price of postage.
Portfolios
You can create digital and printed collections. I think the print version is better suited for using to gain referrals, which is a lesson on the Art Marketing Mastery Workshop. You could also make a digital slideshow saved in the .ppsx file extension. They are very shareable.
Other Digital Marketing Lead Magnet Options
These types of lead magnets get the most use by professional digital marketers.
Reports and guides are among very most common Lead Magnets, which creates a reason not to use them. You want to stand out from what others are doing. Not to say that doesn't work. When using reports and guides, make them specific, brief, and easily consumable.
Toolkit and resource lists are also typical examples of Lead Magnets. Promote yours as a starter kit, a create a glossary of art terms to help them feel knowledgeable.
Greeting card templates for use with Word or Google Docs. Or a PowerPoint slide saved in .ppsx extension, which opens automatically and runs when opened. Very shareable.
1-page "cheat sheets," infographics, and handouts are all excellent options for your Lead Magnets. Always get straight to the point. You can also create them as:
Videos, all the above make great content for a video. You would not need to be on camera. If you have the equipment and knowledge, video helps build instant rapport with ideal buyers and patrons, which, makes your Lead Magnet more potent.
Gifs – animated images are all the rage and create potential viral opportunities. There are free online gif makers. The Googles knows how to find them. Making them is part of many photo editing software services as well. Does your art evoke something that makes for an impressive gif image? It might be zooming an abstract, or capturing a gentle moment between humans, animals, or both. Got the idea?
There are unending ideas for artists for lead magnets. It's a matter of trial and error. Your first offers may do well. They may not. You have to keep testing. That is how you get better and learn what works.
Losers Are Part of the Process in Creating an Ethical Bribe
What you will find is most of your original lead magnet ideas are duds. That's okay. You can keep testing and trying until you find a winner. If you get 2 of 10 to work out, you're average. There is a lot of trial and error in digital marketing.
As an artist working on building a list, you are a digital marketer. In digital marketing, an ethical bribe is also known as a lead magnet. An effective lead magnet has these five features.
Useful and valuable
Quickly consumed
Pertinent to your ideal buyer prospect's business or lifestyle
Not so valuable that it diminishes your ability to make sales
Intriguing and compelling to your prospects
Create an Irresistible Offer
If your offer is ho-hum, you will get no takers. You cannot bore people into joining your list. No one needs more email. We all have more of it than we know what to do with. So, offering to join to get notice of new stuff I want to sell you is guaranteed to fail.
Train yourself to think like prospects. What would make them happy? How can you delight, inform, educate, or entertain them? When you do two or more of those things, you are well on your way to success.