Introducing the Art Marketing 101
Greetings & Thanks for Joining!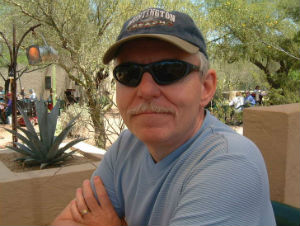 Hi!
Barney Davey here. I am the course creator and leader. I want to personally thank you for joining. You made a great decision to join Art Marketing Mastery 101.
Art Marketing Mastery is the best training I've produced in my 30 years helping artists. Follow the advice. Put it into action and your career will soar. The only limitation is how far you go with what you learn from me.
You've got lifetime access which means you can move through the lessons at a pace that fits your schedule. I encourage you to challenge yourself to stick with it and complete all lessons sequentially, and sooner than later.
There is something about the way we learn that works better when we stick with it so we keep accomplishing more and more. It creates a momentum that is undeniable. it also leads to quicker results, which in turn leads to renewed confidence and enthusiasm for continuing to put newfound skills to use.
Wishing you all the best in all you do! I'm here for you and can't wait to see your success!